"
Love makes stars into mysterious beauties instead of merely glittering specks of rock stuck in a midnight sky
"
Happy Music Monday & have a great week. Cheers!



I am looking forward to do some postings but time does not permit me to do so as yet to really sit down at my pc and start writing again. Been busy lately thinking and planning of shifting house due a few serious reasons. Now in the midst of trying to give away some rescued abandoned cats and kittens to good homes before the shifting.


I guess I better publish MM post first before Monday slips away. It is always my usual habit to look forward and prepare my favourite cup of hot coffee first before I switch on my pc. Hot coffee is ready on my desk. Excuse me, I am having a sip first, emmm .... taste superb! By the way, it's Nescafe "Caffeine Removed" and with added creamer or milk and I always like to add Origlo White Cafe' on the top, surely looks good and tastes good! Care to join me? I bet you would love to, but you simply cannot make it. In that case, why don't you try to make the same cup of coffee, don't forget to add White Cafe' on the top, remember, do not stir it!



For this week I've chosen a beautiful oldies sung by Randy Van Warmer. I hope all members and viewers like my selection for this week. This song is dedicated to our beloved late Michael Jackson, as I still cannot get over his early death. I believe it is a foul play, some greedy people know that he is worth more in death than in life, so I strongly believe that they might have planned his death! Just follow the news closely, I've read the recent news what MJ's sister LaToya has commented right below.
LONDON - Two British Sunday newspapers said LaToya Jackson believes her brother Michael Jackson was murdered by a group of conspirators trying to get hold of his fortune.
LaToya Jackson said she knows who is responsible for her brother's death and is determined to see them brought to justice, the News of the World reported.
According to the published interviews with The News of the World and The Mail on Sunday, she did not name any of the people she believes were involved and did not offer any evidence to support her claim that foul play was involved in the singer's sudden death on June 25.
"I feel it was all about money," she was quoted as saying by the News of the World. "Michael was worth well over a billion in music publishing assets and somebody killed him for that. He was worth more dead than alive."
She reportedly said the conspirators used powerful prescription drugs to keep Michael Jackson submissive and under control and also kept him away from his family.
She also claimed, the newspapers reported, that roughly $2 million (1.23 million pounds) worth of cash and jewelry was taken from Michael Jackson's rented mansion and has not been accounted for.
LaToya Jackson also was quoted as saying her brother did not want to perform the 50 London shows he had agreed to, but was pressured into that agreement.
The shows, to mark Michael Jackson's return to concert performing, had been scheduled to begin Monday at London's 02 Arena.
Officials are waiting for the return of toxicology reports before determining the cause of Michael Jackson's death.
Below very interesting website on Michael Jackson:
http://us-drifters.com/remembering_micheal_jackson.html
The first & second commenter will get my Linky Love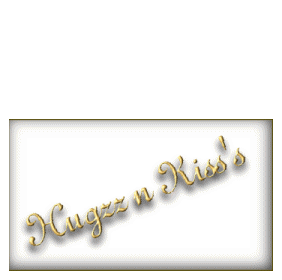 Dorothy L