Just to keep up to date with the latest International news, I am posting the above video to all viewers.


At the moment I am trying to take some pics of my rescued Terengganu cats and mine as well to put up in the ad. Mudah.com for adoption, since I cannot be handling too many cats as I am planning and preparing of shifting house by end of this year. I will also include in my blog those pictures for all to view as well.

Wish all my blogger friends and viewers a wonderful weekend and don't forget to have quality time with your family during the weekend for life is too short, come to really think of it. Cherish and enjoy each moment of your life and start being a happy person if you are not by doing something you enjoy doing. I am trying to do the same here as I have enough of my sorrow and am trying to focus on all the good things that come by in my life these days even though still with some unforgotten regrets. We cannot change the past, just have to take it as a lesson of life and try not to associate with people who have ruined your life and had made you miserable. Beware of those who like to ruin you, they usually use sweet words and are good talkers in order to prey on you to get what they want. After they have sucked you dry and destroyed your life, then they just pretend not to know what had happened and still trying to be good friend to you. Be careful, and don't be surprised 'cause normally people that you have known for years and very close to you and you thought that you will be safe with are the one who have the heart to destroy and ruined you! I am writing this through my experience.

Cheers from Malaysia!


I like to add a beautiful quote below for us to ponder.


"Trust your own strength to get you through the difficult times. The only ones who can surmount difficulties are those with faith in themselves"

The first and second commenter will get my Linky Love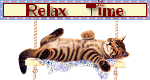 Shemah